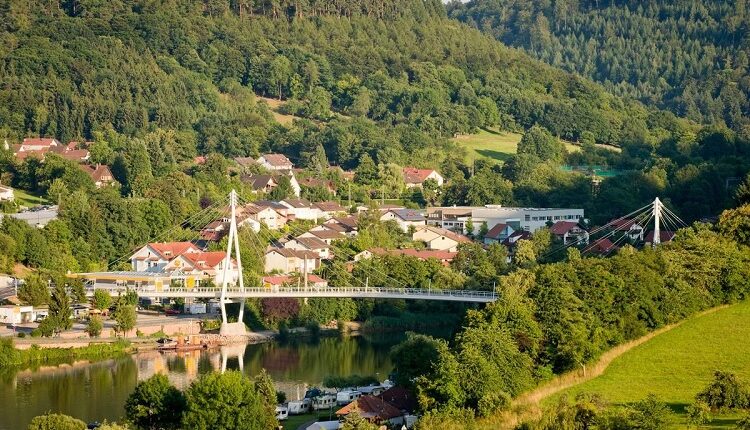 Klodzko Valley – unexpected tourist gem by Polish travel agency
Klodzko Valley is situated in the Lower Silesia region of Poland in the south-west of the country. From three sides it is surrounded by the Sudetes mountain range between Poland and the Czech Republic. For centuries the region has been known for its healing waters, spa and resort towns. Nowadays, they delight with historical buildings, beautiful resort parks, pump rooms, baths, tourist attractions and unique geological structures of the surrounding. ITS Poland, is a renowned Polish travel agency, that has been organising group travels in Poland since 2005. In this article they will present their main recommendations for this area.
Resort towns
The main magnet of Klodzko Valley are its resort towns. The most well-known ones are: Polanica Zdroj, Duszniki Zdroj, Kudowa Zdroj, Ladek Zdroj, Bystrzyca Kłodzka and Miedzylesie. They usually can boast beautiful, hundred-year-old architecture and old magnificent resort parks. Each town has also one central pump room where tourists can taste healing water and a number of baths where bathers enjoy unique healing waters and various medical and spa treatments. ITS Polish travel agency claims that Klodzko Valley has a very diverse accommodation base that matches all type of tourist needs.
Natural marvels
Apart from healing waters Klodzko Valley has much to offer in terms of natural surroundings. First of all, there are the Sudetes and the Table Mountains. We especially recommend a visit to Szczeliniec Wielki and Bledne Skaly rock labyrinths. They are easily accessible for majority of tourists and provide simply magical landscapes. Both of them are located close to one another in the western part of the valley. Other natural marvels can be found in the south east of the valley. They include Wilczki Waterfall, Bear Cave and Uranium Mine in Kletno and finally Snieznik Summit. ITS Polish travel agency especially recommends visiting Bear cave which can boast beautiful cave formations such as stalactites, stalagmites and pillars of various shapes, colours and sizes. Still, the visit there has to be booked much in advance due to entry limits and huge popularity. Other underground attractions worth mentioning include Zloty Stok Gold and Arsenic Mine and Radochowska Cave.
Strongholds and Palaces
When talking about military and architectonical attractions of Klodzko Valley it is impossible to omit the heart of the area – Klodzko. The town is dominated by Klodzko fortress from the Napoleonic times and built by the Prussian army. Apart from sightseeing the fortress itself, ITS Polish travel agency also recommends visiting underground tourist route within the city. Another monument of similar character is located in Srebrna Gora. The stronghold located there offers also beautiful panoramic views to the surrounding area, as the fortress was conveniently located at the top of the hill. Srebrna Gora is famous for its reconstruction groups and soldiers that prepare shows for tourists. Finally, tourists cannot omit such architecture monuments as Kamieniec Ząbkowicki Palace, Museum of Paper Making in Duszniki Zdroj (awaiting enlisting at UNESCO World Heritage List) or Polish Carcassone in Paczków.
Religious Monuments
Kotlina Klodzka can also boast two unique religious attractions. First one is Wambierzyce Basilica with a Golgotha and Calvary. It is regional and national pilgrimage centre with multitude of unique works of art. Another place worth visiting is the Skull Chapel in Czermna, located at the outskirts of Kudowa Zdrój. Its walls are covered in human skulls and bones which makes this place slightly creepy but worth a visit. The Polish travel agency ITS Poland heartily recommends joining the visit there with sightseeing of Kudowa Zdroj town and Bledne Skaly Reserve.
Summing up, Kotlina Klodzka really has much to offer. Quite often tourists even during a two weeks stay are not able to get to all the most interesting attractions. The area is also a great gate to sightseeing Wrocław, the capital of Lower Silesia, or the Karkonosze Mountains. It is a good starting point for a trip to the Rocky City or Prague in the Czech Republic. If any of the above-mentioned tourist attractions caught your interest, feel free to contact the Polish travel agency ITS Poland that will help you to organise your group tour to Poland and Klodzko Valley.