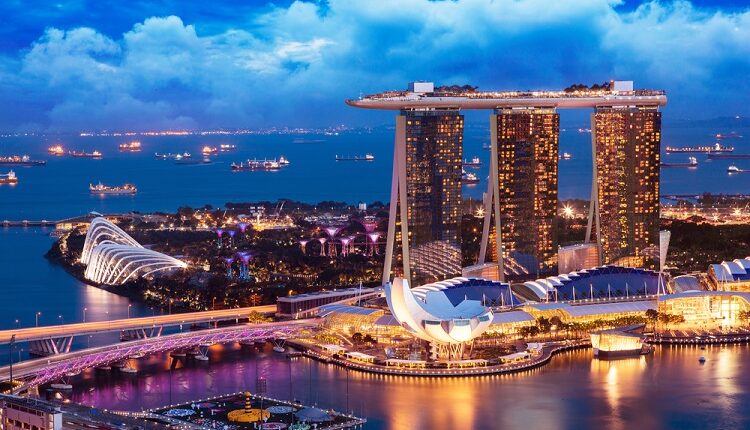 5 Cheap Holiday Tips To Singapore
Who doesn't know Singapore? You can make this country with the symbol of a lion's head as an economical backpacker-style vacation spot to Singapore. As is known, the Lion Country is one of the favorite destinations for world tourists, especially those from neighboring countries such as Malaysia and Indonesia. As a developed and clean country, Singapore is suitable to be your vacation choice with family, friends, or partner. Maybe newbie travelers are not sure if they can enjoy a cheap holiday in Singapore. In fact, Singapore is friendly enough to be a tourist destination for backpackers and we have summarized it in an all-cheap and economical concept. Check out the tips for a backpacker-style vacation to Singapore below.
1. Book Your Hotel In Advance
The important thing that you have to prepare before departure is to book lodging. Currently, there are many online sites that provide the best hotel reservations from cheap to exorbitant prices. But for backpackers, you can look for some Singapore accommodations at economical rates, such as in the Little India area, Clarke Quay which is famous for lodging under 200,000 IDR per night. But if you have more budget, you can stay at better hotels like Tanjong Pagar Hotel and Sofitel Singapore.
2. Hunting for Cheap Tickets
Traveling anywhere will be easier and more efficient by using air transportation. Therefore, before carrying out the role of a backpacker in Singapore, it's a good idea to hunt for cheap airline tickets. Many airlines offer promo prices from the Surabaya or Jakarta route to Singapore, it all depends on your persistence in looking for cheap ticket opportunities. You can monitor online sites or directly visit stand sale moments which are usually held by several airlines.
3. Change Your Currency
This third-order might also be a tip for those of you who are going on vacation to Singapore or other countries. Changing money is a mandatory thing that you must do when you are a backpacker in Singapore.
You can exchange at an Indonesian money changer just in case there are unexpected expenses shortly after arriving in Merlion Country. It is also recommended to bring a credit card or ATM card to back up if out-of-budget expenses arise, but you must use these two cards wisely.
4. Use MRT
Transportation is an important part of accommodation when you travel, to save more money while in Singapore, you can choose to take the MRT. Why? Because the MRT is the main and cheapest transportation service in the country.
But before taking the MRT you must first buy an EZ Link card at the station counter, this card makes your trip easier. How to use it is also easier, not much different from the commuter line in Jakarta. Remember, if you're not too pressed for time, don't use a taxi as transportation when in Singapore.
5. Choose Cheap Places to Eat
There are many specialities offered at varying prices. Starting from cafes, restaurants to simple places to eat, all three have a mainstay menu that tempts the eye. To reduce expenses in the affairs of the stomach, you can switch to dishes that are more affordable.
Visit the hawker center, a foodie's paradise that provides several choices of Singaporean specialities at low prices. Besides Hawker Center, you can also visit FoodJunction which is located at HarborFront Center.
This place is popular with specialities such as Hainanese Chicken Rice. After filling your stomach, you definitely need a dessert menu, Orchard Road can be a culinary closing destination with a menu of the legendary sweet ice cream "One Dollar Ice Cream".
Those are vacation tips to Singapore that you can apply. Even though the cost of living in this country is quite expensive, it doesn't make it an obstacle for travelers and backpackers to explore every corner of the city. For hotel reservations, you can use Traveloka, which has many choices and various attractive promos. With Traveloka, your vacation trip in Singapore will be much easier.