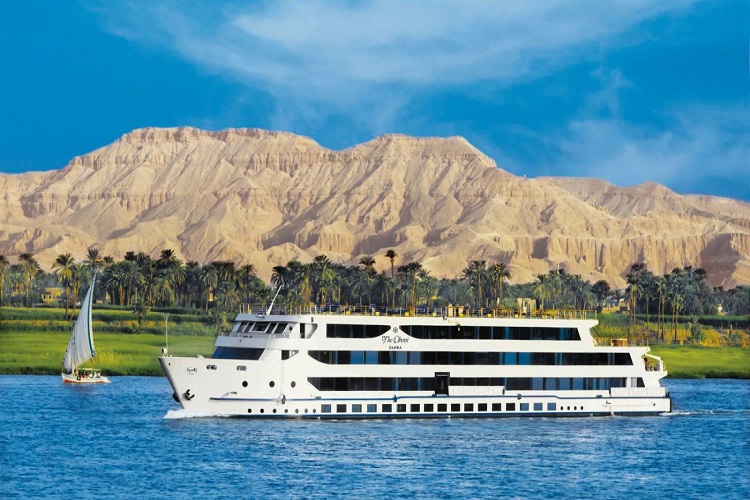 7 Cruises That You Should Go On In 2020
One of the best ways to unwind with your loved ones is to go on a cruise trip. 2020 will witness the maiden voyages from a lot of cruise ships from renowned cruise companies. With that stated, here are 7 of the most exciting cruises that you should go on 2020 – Nile river cruises in Egypt!One could also enjoy a nice Nile cruise and stay trip to Egypt this year! There are lots of river cruises operated by renowned operators between Aswan and Luxor, Egypt. This is a great opportunity for people who want to visit attractions like –
Luxor Temple

The Karnak Temple

The Hatshepsut Temple

The Philae Temple and more!
Smeralda from Costa CruiseSmeralda from Costa Cruise will also commence its maiden voyage this year. It will offer 12 – 22 nights long voyages to the –
Polar regions

Russian Far East

Northeast Passage

South Pacific, etc.
Scarlet Lady from Virgin VoyagesScarlet Lady is the first cruise ship of Virgin Voyages. It will commence its maiden voyage in April this year. It will offer 3 to 7 nights long Bahamian and Caribbean voyages. It will start from Miami, USA.Carnival Cruise Line's Mardi GrasMardi gras commenced its maiden voyage in the onset of the summer season this year. Its inaugural voyages for summer season consisted of trips to regions like –
Europe

NYC

Port Canaveral – Florida and

The Caribbean.
Evrima from The Ritz-Carlton Yacht CollectionThe Ritz-Carlton Yacht Collection is courtesy of the renowned Ritz hotel group. Its first cruise ship is the Evrima which commenced its maiden voyage in June this year. It offers a week-long to ten days long itineraries for regions like –
The Mediterranean

Northern Europe

The Caribbean

Latin America

Canada and

The north-eastern United States.
Celebrity Apex from Celebrity CruisesCelebrity Apex will start its maiden voyage this year as well. It will offer fourteen-nights long European voyages. It will reposition itself in Fort Lauderdale come November. From there it will head over to a 7 days long Caribbean voyage.Iona from P&O CruisesIona is the largest ship built to cater to the people in the UK! It can accommodate more than 5,000 guests. It commenced its maiden voyage in May of this year. It will have 19 decks in it. It will mostly venture on European voyages. Furthermore, 7-night-long packages for summer and long winter packages will be scheduled for countries like –
Spain

Portugal and

The Canary Islands.
2020 and the following years will be exciting for people who love cruise holidays. Be sure to refer to this list of cruise-liners the moment you start planning a trip, for the best results!