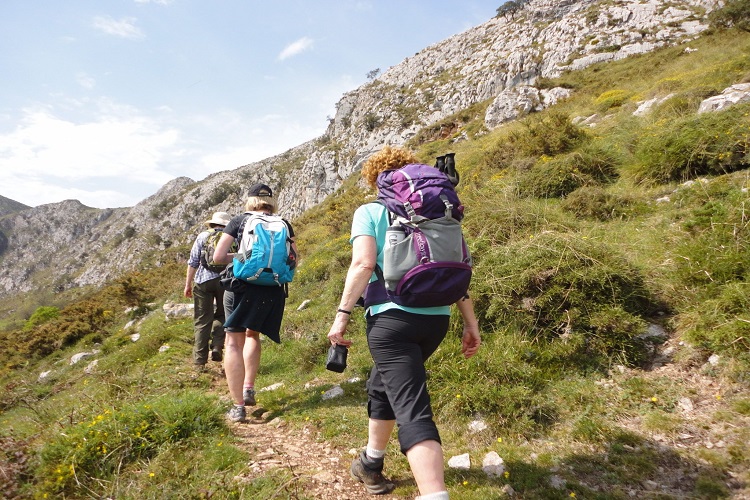 Fed Up with the Package Tour? Try a Healthy Walking Holiday
Many British families are seeking an alternative to the 2 week package tour in the sun, and with the focus on a healthy experience, walking holidays offer a unique view of some of the most attractive regions of mainland Europe. Walking is far more than simply getting from A to B, and aside from being a very enjoyable way to get around, it allows you to experience the wonders of nature at grass roots level, and with online walking tour operators, you are literally spoiled for choice.
Choosing your Walking Tour
This is a critical stage in the booking process, and with the help of the tour organiser, you can select the right grade. There are four levels of walking holidays at https://www.walking-europe.co.uk/, one of the leading hiking and trekking tour operators, and they are as follows:
Level 1 – The least stressful of all the levels, the walking sessions are 3-4 hours, with hardly any gradients, and the pace is leisurely. Level 1 is an ideal place to start for semi retired people, or those who are not accustomed to walking distances.
Level 2 – The walks are a mixture of flat pathways and hilly climbs, with an average of 4-5 hours of walking per day. Expect some difficult, stony terrain, and with experts guiding you all the way, the pace is a little more brisk than level 1.
Level 3 – Considerable hiking in mountainous regions, with steeper ascents and descents and you can expect 5-7 hours a day of walking. This level would suit the adult with an active lifestyle and allows one to cover a lot of ground.
Level 4 – Longer excursions carrying a backpack with all your supplies for 2-3 nights camping. This level is designed to be physically demanding, and you can expect to have up 1,200 metres difference in altitude, as you negotiate some of the most beautiful terrain in Europe.
Guided Walking Holidays
If you are not the adventurous type and would like to have a local expert to guide your group, then a guided tour is ideal for you. The guide knows the trek like the back of his (or her) hand, and can also explain a lot about the history of the region. You would be treated to spectacular vistas, ones that only the locals know about, and with set times and schedules, the route would be mapped out for you, allowing you to fully experience the beauty of nature at its finest.
Self-Guided Tours
For the pioneering spirit there are self-guided tours, where you are given a map and a set of instructions, and off you go. Ideal for the experienced family that wishes to truly immerse themselves in strange territory, and with ample equipment and local knowledge, you can explore to your heart's content.
The best way to learn more about walking holidays in Europe is with an online search that will quickly direct you to an established walking tour operator, who will be happy to help you arrange the holiday of a lifetime.