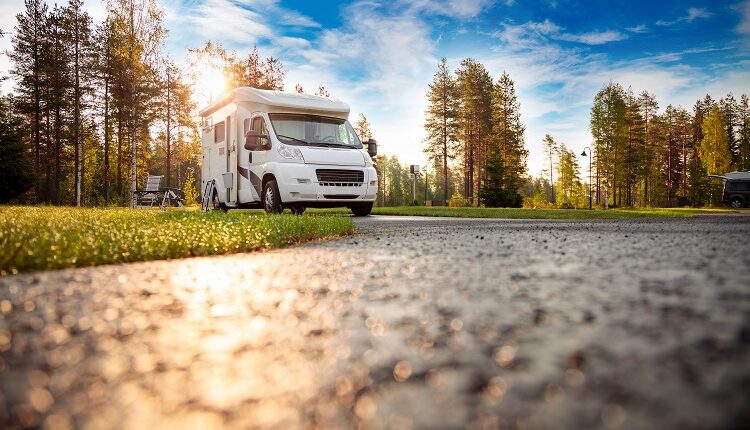 How to Get a Licence for a Motorhome
Have you ever thought about jumping in a van, hitting the open road and exploring all the beauty the UK has to offer with little fuss and maximum experience? If this is a dream of yours and you have pets, family members, or even friends that you'd like to take along for the ride, you may be considering buying or hiring a larger motorhome to do exactly that. There's an important piece of information that you may be missing though – vehicles over 3,500kg will require the driver to be C1 licensed.
Get detailed information about the laws and regulations regarding the Vans and RVs, on this website: https://newshub4.com/
Why do I need a C1 driving licence?
A standard driving licence won't typically meet the needs and requirements of all motorhomes; especially ones that are on the larger side. Although many will be classified as  'light' vehicles up to 3,500kg (including almost all camper vans), there are plenty that will need a more extensive licence to operate.
While you could save yourself time and simply opt for a smaller motorhome that you can drive right now, you'll be missing out on the fantastic potential that a bigger vehicle can offer, including amenities, spaciousness and more.
What will C1 certification allow me to drive?
The good news is that this type of licence will give you the skills you need to drive any vehicle weighing between 3,500kg and 7,500kg. The only exception to the rule is driving licences obtained before 1 January 1997, as these already have the necessary capabilities. All applications for a C1 licence need to be supported by a D4 medical and vision assessment, regardless of age.
It may be worthwhile to note that C1 licences are valid for 5 years for drivers 44 years and under and one year only for drivers over 44. Drivers over 70 can reapply with the DVLA with a D4 form and if the application is successful, the C1 will be valid for 3 years.
How to get licensed
When it comes to cat C1 training, you will need to undertake the C1 7.5 tonne driving test, alongside a three-part theory test.
Application
Eligibility – you must be 18 or over and hold a full and valid category B driving licence
Pass a D4 medical and vision assessment
Apply for a C1 provisional licence
Send both forms and your current driving licence to the DVLA
Once your provisional is received, look for motorhome and camper van compliant driving lessons
Book your theory test
Theory test
With three sections, you can expect to answer 100 multiple-choice questions, undergo  a hazard perception test and complete a case study that incorporates 50 questions.
Practical test
Once you have completed your theory test, you'll be able to book your practical – these typically cost £115. You'll be subjected to an assessment of your driving and safety skills and asked to perform a practical demonstration by loading and unloading the vehicle. If you pass, you'll receive your new driving licence in the post in around 10-15 working days.