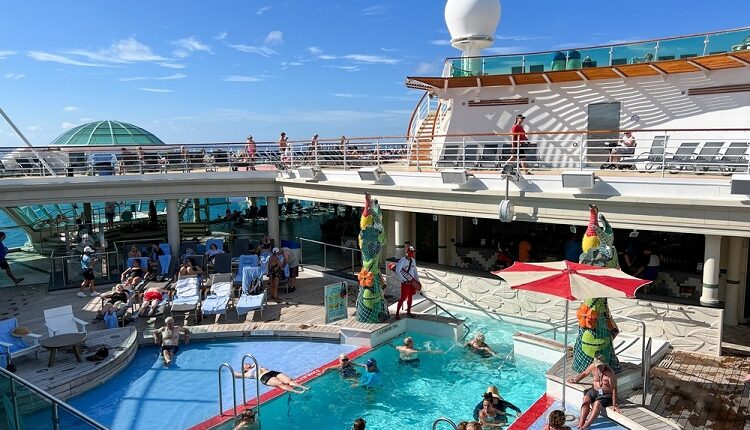 How To Plan The Perfect Luxury Travel Itinerary
Most people dream of traveling the world, but few make it happen. Part of the reason may be that they don't know how to plan a luxury travel itinerary.
An itinerary is important when traveling because it helps you plan your trip. It gives you an idea of what you will be doing each day and helps you make sure that you don't miss anything important.
Having a plan also makes it easier to budget your trip, since you can see how much money you will need for each activity. For instance, if you are traveling to a new city for the first time, it is especially important to have an itinerary so that you can make the most of your visit.
Above all, with the right tips, anyone can create an amazing trip without breaking the bank. Here are some steps to help get you started.
Choose your hotel
When planning a luxury travel itinerary, it is important to choose a hotel that will provide the best possible experience. A good hotel can elevate your trip to new heights, while a bad one can ruin your entire experience.
There are many factors to consider when choosing a hotel. Location is key – you want to be in a desirable neighborhood that is close to the best restaurants, shopping, and attractions. For example, if you are planning a trip to South Carolina, researching the Best Luxury Hotels in Charleston, SC can help you to narrow down your options.
Additionally, the room itself should be spacious and well-appointed, with all the amenities and creature comforts you need to feel at home. The service should be top-notch, from the moment you arrive until the moment you leave.
Every staff member should be friendly and attentive, and the concierge should be able to cater to your every need and make sure that you have the best possible experience during your stay.
When it comes to planning a luxury travel itinerary, choosing the right hotel is one of the most important decisions you can make. So take your time, do your research, and choose wisely.
Pick the right time of year to travel
The weather is an important factor to consider when planning a luxury trip. If you are looking to lounge on the beach all day, you will want to make sure that it is warm enough to do so. The same goes for any outdoor activities you might want to try. Many luxury resorts offer seasonal discounts, so it is worth considering traveling during the quieter seasons, especially if you can be more flexible with dates.
During the winter, destinations like Aspen and Vail offer world-class skiing and snowboarding. And in the summer, places like Maui and the Hamptons are perfect for soaking up the sun. If you are traveling in the spring, New Orleans is a great option with its famous jazz festivals. Or in the fall, try New York for the city's plethora of seasonal events.
Plan activities
Once you have chosen a hotel, you can start researching your destination and finding out what there is to do there. Make a list of all the places you want to visit and things you want to do, then start to narrow it down.
Consider what sort of traveler you are – do you like to be active or do you prefer to relax? Are you interested in culture or history, or do you just want to experience the local way of life? Once you have a good idea of what kind of activities appeal to you, you can start planning your itinerary.
If you are the kind of traveler who likes to be active, you might want to plan your days around sightseeing and activities. Visit popular tourist spots in the morning, then spend your afternoons exploring off the beaten path. Make sure to leave some time for relaxation too though as you don't want to wear yourself out.
If you are more of a relaxed traveler, think about organizing a picnic on the beach or some pre-arranged activities that take care of all the planning for you. This will allow you to experience the local culture without worrying about organizing everything yourself. Look for walking tours, culinary experiences, and other guided activities that will give you an insider's perspective on the destination.
What will you include on your luxury travel itinerary?
When it comes to planning a luxurious trip, a little flexibility can go a long way. By researching local hotels, keeping the weather and peak season in mind, and planning the right activities, you can be sure that you get the most out of your trip. Remember to book ahead if possible, as popular destinations often sell out during peak times.
Do you have any tips for planning the perfect luxury travel itinerary? Share them in the comments below.