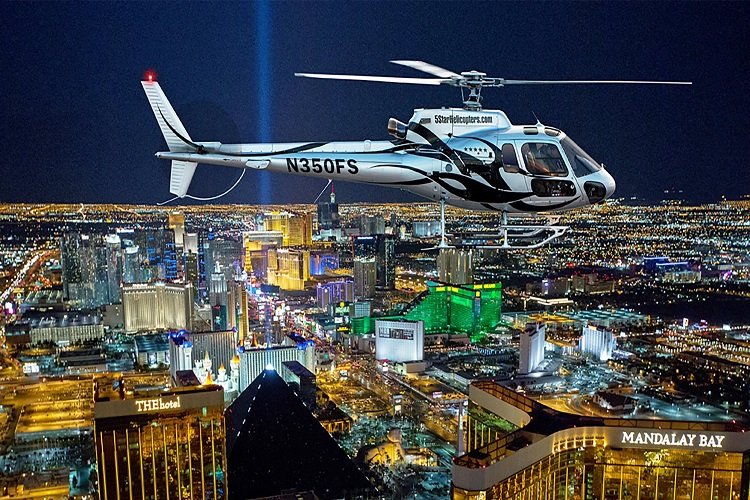 Important things to consider on a helicopter tour from Las Vegas
Created over 6 million years ago, the Grand Canyon has always been a stunning geological sight that has brought in visitors from all around the globe. With that in mind one of the best ways to witness the area is via a Las Vegas strip helicopter tour. When you opt for a helicopter tour from Las Vegas you don't have to worry about driving to the Grand Canyon or even braving the crowds of thousands of people that are crashing all the best photo spots. This is considerably beneficial for international tourists that don't want to opt to drive in a foreign country.
With that in mind there are a lot of things that go into your decision that need to be considered. If it is your first time in the city of sin you may be overwhelmed with all of the options at your fingertips. There are even providers on the street that are eager to get you off and flying.
So if this scenario sounds very familiar then sit back and relax as we go through some of the important factors that you need to consider when booking a helicopter tour from Las Vegas.
Your budget
How much you are planning on spending is very important when you are looking at getting a helicopter tour from Las Vegas. This will ultimately decide on what type of experience you are going for and where you will be going. While you will ultimately be seeing the Grand Canyon it is very large and is home to many different regions. From such the areas that are further away require more time and fuel to get there hence a higher price tag.
Additionally your budget will affect whether or not your flight will be luxurious. This may be an important factor for you but ultimately it is your decision. You should be considering if you want to have a relaxing trip or a romantic date for two.
How are you getting to the aircraft
When you are going on a helicopter tour from Las Vegas it is unlikely that the aircraft will come and pick you up from the side of the street. From such you should find out beforehand how you are planning on getting to the airport where the trip will take off. Some companies will have their own complimentary shuttle while others may require you to meet them at the airport. Below are the three main airports where helicopter tours from Las Vegas take off.
McCarran airport
This airport is the most common for helicopter tours from Las Vegas take off. It is an approximate 10 minute trip from the downtown trip with many hotels also offering shuttles here. A taxi from downtown to McCarran will set you back approximately $15 USD.
Henderson Executive Airport
Helicopter tours from Las Vegas rarely depart from this location however it is common for some airplane tours to depart from here. It takes approximately 25 to 30 minutes to get here from downtown.
Boulder City
Both airplane and helicopter tours depart from this location that is 30 minutes out from the downtown strip. It is important to note that due to the location of this airport it is common that your trip has an extra travel time of one and a half hours added to it.
Where are you going to go
We mentioned earlier that while the Grand Canyon is the sight you will ultimately be seeing, it is split into four different regions that can easily take a whole day to see what they have to offer. Below we are going to explore the four major regions that you can visit from a helicopter tour from Las Vegas.
South Rim
The South Rim is the most popular region of the Grand Canyon as it is what you have most likely seen in all photographs, films and TV shows. Many locals believe that you haven't seen the Grand Canyon if you haven't visited the South Rim. From such there are a lot of tourists that frequent this area which is why people are opting to see it via a helicopter tour from Las Vegas instead on foot.
North Rim
If you want something more relaxing free from crowds you should check out the northern rim. This area is a bit cooler than its southern counterpart and from such is home to a lot of animals and fauna.
West Rim
The West Rim is owned and operated by the Hualapai Native American Tribe and is the most frequented after the South Rim. This area is home to the skywalk which allows visits to look down 4,000 feet onto the Grand Canyon floor.
East Rim
The East Rim is a bit further away from the other regions but also features some incredible sights such as the Rainbow Bridge. Due to its distance a lot of tourists prefer to get a helicopter tour from Las Vegas to get there.