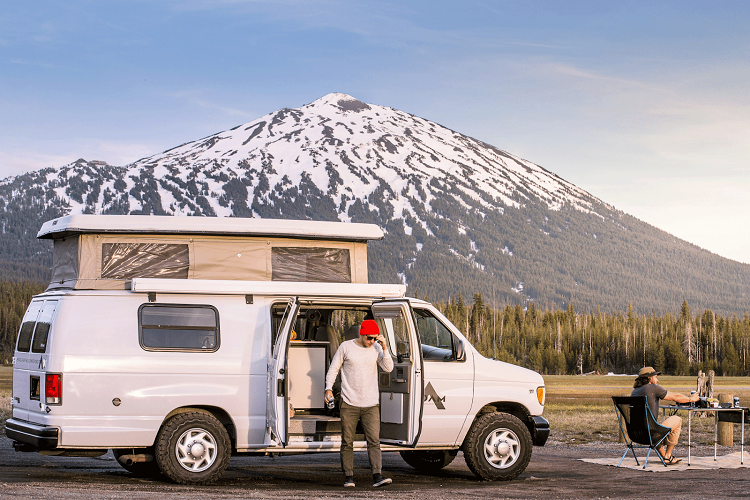 How To Get The Cheapest Motorhome Deals
Shopping for a motorhome might be an overwhelming experience, as you investigate different models, test drive potential vehicles, and, of course, figure out how to fit the costs of a motorhome into your budget. Before you begin shopping for campervan for sale, devise an effective strategy to ensure how to get the best deal on that motorhome of your dreams. Consider these tips as you shop for motorhome deals.
Do Some Market Research
You know the manufacturer's price for the campervan you want, but you also know that you don't necessarily have to pay that price to close the sale. By researching prices at multiple dealerships, you'll have a good idea of what the going price is for different models of campervans. Pit dealership against dealership to see how you can get the best deal. For example, perhaps your favourite motorhome is at a dealership with the highest price tag, but a rival dealership has a similar model for less. Don't be afraid to ask for the lower price for your model of choice. The dealership may be willing to knock the price down to secure the sale, rather than seeing you walk away and purchase the motorhome at another dealership. Armed with this knowledge of market rates, you'll be able to shop wisely for a campervan.
Compare New Versus Used Models
If you're looking for the lowest price on campervan for sale, don't rule out purchasing a used model. Naturally, used motorhomes cost less than new models, which can result in big savings. In many cases, finding a gently used motorhome can save you thousands of dollars off of the purchase price. Despite the savings, you might not have to sacrifice much. If the vehicle is in good condition, you may enjoy years of travelling in this motorhome at a significant savings which will free up some money to apply to your travelling.
Negotiate
Whether you're buying used or new, you can secure the best price possible by negotiating. Even if haggling for a bargain isn't in your nature, be bold and ask for what you want to get the cheapest motorhome deals. The most obvious item to negotiate is the purchase price of the campervan, but that isn't your only way to score some savings. You can also ask for some perks that will, over time, reduce the amount of money you have to put into vehicle maintenance. For example, ask for free or discounted oil changes for a set period, whether that's the first year or the lifetime of the vehicle. Seeking out these perks can be one way to reduce your out-of-pocket expenses as a campervan owner.
Scale Back on Upgrades
Entering the campervan sales process with lofty expectations might only lead to disappointment. If you're shopping for a bargain, you're not going to end up with the fanciest model on the lot. Your campervan isn't going to have every amenity and upgraded feature, but that doesn't mean it isn't right for you. Before you start shopping, make a list of needs and wants. Aim to find a model that delivers those needs so that your motorhome is functional for you. If you're lucky, you'll select a vehicle that also has some of those wants, adding luxury and comfort to your travels. Remember that fewer upgrades means a lower price, so be willing to scale back to save money.
Finance Smartly
Unless you're paying cash for your motorhome, financing will play a role in your monthly payment. Securing the best motorhome deal also requires considering this financing, and some smart shopping strategies can help reduce monthly expenses for your new ride. To start, find a lender that you trust. Shop around to secure a loan that works for your budget. Before you buy, ask your lender for calculations of monthly payments at different purchase price points so that you know what you can truly afford. This way, you'll focus your search for a motorhome in a price point that works with your budget.
Get an Inspection and Adjust Your Offer Accordingly
If you opt to purchase a used motorhome, which, let's face it, is the cheapest route, make sure you're buying a vehicle that's in good condition. Before you agree on a purchase price, request a vehicle inspection from a trusted mechanic. Let the results of that inspection be your guide when you make an offer. If the inspection reveals some issues that aren't deal breakers, use them as a negotiating tool. Consider the cost to make the repairs, and knock at least that much money, if not more, off of your offer. While you're not rooting for a problem with your potential campervan, you can use any minor mechanical issues to secure the best deal you can.
Searching for a campervan for sale takes time, but your research will pay off. Using these smart shopping strategies will ensure that you secure the best deal you can on a motorhome. When you do, you're left with extra money in the bank for your many road trips to come.