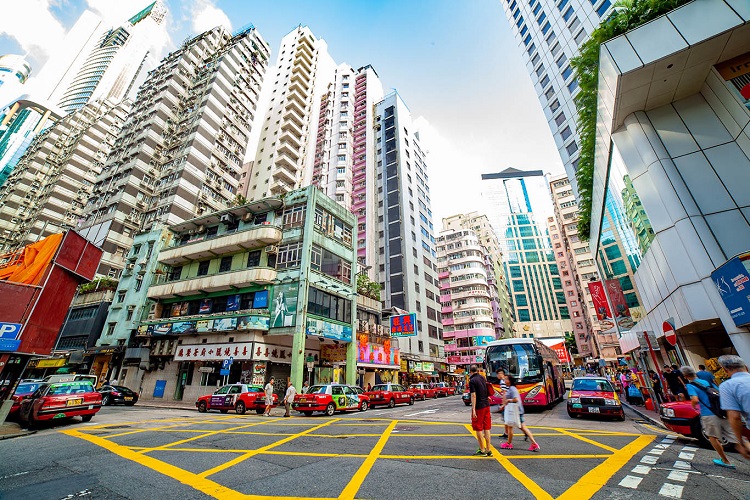 Is Hongkong the Best Place to Visit in 2021?
Where do you plan to visit in 2021? We all know that 2020 was not an exciting year due to the global pandemic, and we had to give up on our travel plans. Right now, we are in a position to get back to setting our travel plans because many places around the world welcome tourists again. That is good news indeed for many travelers out there who were waiting for new adventures. So, I think Hongkong is the best tourist destination to visit when they welcome travelers in 2021.
It is not easy to choose a flight during a pandemic because many airports are not operating. Also, the safety measures, covid 19 prevention methods during the journey matters. I think for a comfortable and safe journey, Cathay Pacific would be a great choice. You can experience a world-class service by flying with Cathay Pacific.
Now let us see why Hongkong is the best place to visit in 2021 and the places to visit.
Why Hongkong is the best place to visit in 2021?
1. Multicultural City
Hongkong is a city mixed with Chinese customs and the western lifestyle. The unique culture of the city with colonial background makes it easy for everybody to visit there. The diverse cultures always make it relaxed for travelers who arrive from all over the world to get an exciting experience in Hongkong. You will not be in trouble trying to understand their language because many people speak English, and many major cities and places are named in English.
2. Delicious Cuisine
Hongkong is a city with a lot of local and international restaurants. You will be amazed by their cuisine. I would recommend you to taste their local dishes like fresh seafood and Dim sum.
3. Shopping Malls
Hongkong is a shopping paradise. If you are a fashionista, you will never come out of the shopping malls quickly because this city offers a unique shopping experience. Your shopping experience will not be limited to malls, but you will also shop in streets, traditional boutiques, and stores.
4. Breathtaking Views and Colorful Nights
You can enjoy spectacular views in Hongkong. Victoria Peak is a must-visit place for a breathtaking view. From there, you can have a bird's eye view of the downtown of Hongkong. You do not have to climb up to experience a nice view. Every place in the city is amazing. The travelers never miss the night's fun. Hongkong is the best city to try out new foods, drink, and walks at night. Many people take a night cruise at Victoria harbor at night. That is one thing you should try.
What are the best places to visit in Hongkong?
Now you know why Hongkong is worth visiting. Also, let's see what are the must-visit places in the city.
1. Star Ferry
The famous Star Ferry is the most scenic route to cross Victoria Harbor. It is a 10 minutes crossing that gives you astonishing views of the famous skyline. I recommend you to try this at night to feel extra special with colorful lights and breeze.
2. Hongkong Observation Desk
If you love to collect amazing photographs of Hongkong city, you should never miss this place. You can see the city through the high-end telescope and enjoy a bird's eye view. Most importantly, you can enjoy the skyline of Hongkong city. If you wonder how to climb there, don't worry. You will be taken up by a high-speed elevator.
3. Madame Tussaud's
There's no more happiness than getting close to your favorite celebrity, sportsman, or politician in another country. This place is just for that. You can take pictures with the famous figures made of wax as real. It's a great place to visit with your family. You can also take-home wax statues as souvenirs.
4. Wong Tai Sin Temple
It's designed with amazing architectural concepts and decorations. It's an example to show that modern religious believes. You don't need to be a Buddhist to visit the temple. Though you are a Buddhist or not, you can get blessings to heal from sicknesses.
5. Hongkong Disneyland
Disneyland is the happiest place to visit with your family. It includes fantastic Disney characters and fun activities to do. It's where the dreams are made. No matter you're a grown adult, once in your life, you must visit Disneyland. You will be going back to your childhood and the inner child will come out for sure. Don't forget to enjoy every moment there.
I hope this article will help you to confirm your decision of visiting Hongkong. Be safe and enjoy.