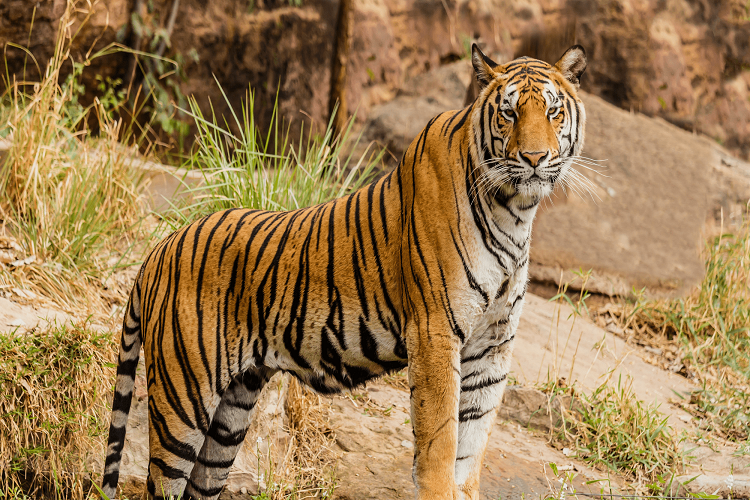 Jim Corbett Park: Just A Great Tiger Reserve Or More?
Jim Corbett park is prominently also known as the tiger reserve of India. In fact, it was primarily started by Mr. Corbett to save the tigers. However, since then the park has slowly evolved into a perfect fauna and flora huddle. Every year and season the park manages to attract a lot of Indian and foreigner visitors.
Nevertheless, it would be a mistake as of now, to call the park as a mere tiger reserve. Apart from being the abode of royal Bengal tigers, the park is also an ideal home to Asiatic elephants, migratory birds, and many other wild animals.
Visitors who reside in Jim Corbett hotels and resorts get to see just the endangered tiger species or there's more? Let's find out.
Fact file:
According to a survey conducted by Corbett the highest population density of tigers in India is at 20/100 square kilometres.
Moreover, Corbett has preserved 164 tigers and almost 600 elephants.
The park also hosts up to 600 species of Aqua life and bird life.
As per the recent census, 5000 to 7500 tigers are alive in the world one of the sub species is the royal Bengal tiger that has almost 3000 to 4700 surviving members.
Animals:
Besides Tigers other animals found in the park include Asiatic black bear walking deer, sambar, yellow-throated martens, sloth bear, otters and a lot more. It is also a reserve for Ghariyal.
Birds:
You get to see various kinds of birds that you will hardly get to see in the city. Great pied hornbill, Orange breasted green pigeon, golden oriole, Indian pitta, Palash fish eagle, Hodgson's Bushchat, and scarlet minivets are a few of the birds you can easily find resting on the tree branches. Reptiles like endangered Ghariyal, king cobra and mugger crocodiles can also be added to this list.
Tigers:
If we trace the history, the tigers evolved in East Asia 2 million years ago. They have spread to the other parts of Asia after that. This is why, there are eight total subspecies of tiger out of these 8, 3 have gone extinct. That is why, it is a matter of pride for the country. It has sheltered and nurtured a large population of wild endangered and extinct tigers of the world. The astonishing part about it is that three fourth of these are in India.
Ecosystem:
Clearly, Jim Corbett park is a tiger reserve but what it but it has a lot more to appease the eyes of the visitors who reside in Jim Corbett hotels and resorts or come to visit the park in the daytime.
Moreover, the flora and fauna contribute to the ecosystem in fact all of them are important for this tiger reserve. The tigers prey largest species like wild boar, deer. They sometimes also hunt baby elephants and even birds, reptiles monkeys, and fishes. All or almost all of them survive on flora. Evidently, the existence of tiger is because of all of them and hence this ecosystem is quintessential.
Tigers are a carnivore and existence of other species controls and maintains the ecological balance in the Jim Corbett park perfectly.
So, those of you who are planning to go to Jim Corbett or stay in Jim Corbett hotels and resorts, they can expect a lot more to see apart from the tigers.